National ID Systems: achievements and challenges
ID Systems are a key aspect in any civilized society. If not so, how else can citizens' rights and duties be guaranteed, as well as a stable economic system? Despite this, you should not take the fact that nations have a robust ID system for granted. Experiences around the world can be very different.
In this previous post, we discussed the pending subjects of the current identification systems. Now, it's time for an analysis per country.
National ID Systems: Top 3
Country: Estonia
It's no secret that many consider Estonia as the first digital nation. There, citizens carry an identification that completely transcends the notion of a document. The online identity. It's not only a quick and complete cover letter, but also an expedite way to carry out all kinds of procedures without leaving home.
Except for marrying someone or buying/selling a house, Estonians can request any procedure or service online. One of the pillars that allow this to happen is its Smart-ID system, which provides a highly reliable electronic signature.
Country: Malaysia
Malaysia was one of the pioneer countries in implementing modern digital identification systems.
The national identification card, MyKad, was the first government–issued smart card. It quickly became multi-purpose and was also the first form of "dual interface" identification to exist.

Loreben Tuquero, on rappler.com
Country: Argentina
In Latin America, a case to be highlighted is Argentina.
Argentina has a Digital Identity System, which allows "validating the identity remotely and in real time" by uploading a photo of the identity document or simply a photo of the person to the platform. Thus, a citizen can manage his information or procedures in an easy and secure way, through the Internet.
How does it work? For an entity to identify a citizen, all they need is to take a photo of their ID (front and back). You can take a photo of your own face as well. Then, you send it to online databases where the ID system compares it and returns a validation of the person.
Things to improve in the National ID Systems
Region: Africa
A World Bank study found that one of the most affected regions worldwide, with high rates of unidentified people, is Africa.
There are still 34 African nations that register newborns with an offline and paper-based system.
According to the World Bank, 10 African countries have less than 50% of their population without access to ID. And another 20 simply do not have reliable information to calculate it.
Countries without identification documents
Around the world, there is a group of countries that do not currently have a national identity document. It is not a question of development: first world countries such as the United Kingdom, Ireland or Norway top the list.
Special cases
United States
As you maybe know, in the United States, the main identification document is the driver's license. And, in each State, they have the right to issue those licenses.
However, in 2015 the "Real ID Act" came to light, a congressional act that amended the law on standard identification procedures through a driver's license and other documents issued by the State in question.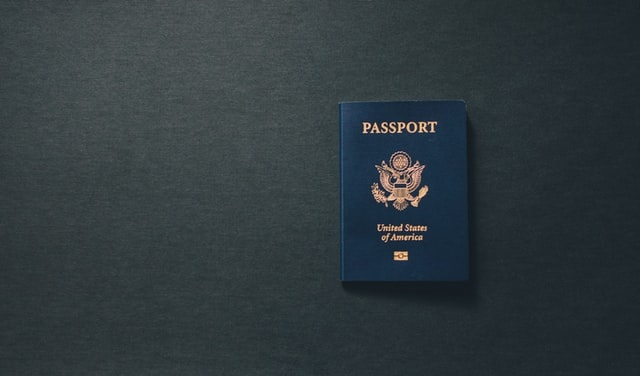 Now all the identification documents of that country must comply with certain regulations and is the Ministry of National Security (Department of Homeland Security) who controls sees for their compliance.
UK
According to the UK government website, ID cards were already obsolete in 2011. Today, those old IDs are not valid for any paperwork.
To travel, citizens of this country must obtain a passport. And residents who come from another country have a document that accredits them as such, , linking their biometric data as well.
To a large extent, privacy is one of the arguments against an ID system in that country. In this article, the Reuters agency consulted the founder of a startup called Exsulcoin, who is of the opinion that if one day the United Kingdom considers reintroducing the identification card, perhaps it should think of an encrypted way to store personal data on the network.
Digital ID systems: the future is here
Acuity Marketing Intelligence, an analyst firm, estimated that 82 percent of all countries that have a national ID system use cards that they could easily link to an electronic system with biometric data.
For this year 2020, 3.6 billion people will be endorsed by electronic documents as identification.
It is pertinent to remember that the implementation and maintenance of these identification systems is a very successful business. According to Acuity, this industry will generate 56 billion dollars in the period between 2016 and 2021.
National ID systems exist in most of the countries in the world. But not in all countries do they have the same characteristics and potential. That is why a universal social identity network is needed … it will come soon.
---